Are you looking to maximize space and speed up meal preparation in your kitchen? Plate stackers are an essential tool for any kitchen, allowing you to easily stack multiple plates or dishes in the microwave at once. Find out everything you need to know about microwave plate stackers here, from how to choose the right one for your kitchen to tips on usage and safety.
Consider Your Microwave's Shape and Size before you buy a stacker, you'll want to consider the shape and size of your microwave. Most models are designed to fit all standard-shaped microwaves with a 17-inch turntable diameter. However, if your microwave has an unusual shape or is smaller than this measurement, you may need to look for a stacker specifically designed for it. Additionally, some stackers are adjustable so make sure you measure the actual interior dimensions of your microwave before making a purchase.
Think About the Maximum Capacity You Need to Fit Plates and Bowls of Various Sizes. It's important to consider the stacker's maximum capacity when deciding which model to buy. Different stackers have different heights, so check their measurements to see if they'll fit plates and bowls of various sizes. Also, some stackers provide adjustable height settings. This allows you to adjust the height according to the size or shape of your bowls and dishes. Consider how often you plan on using these features before making a purchase.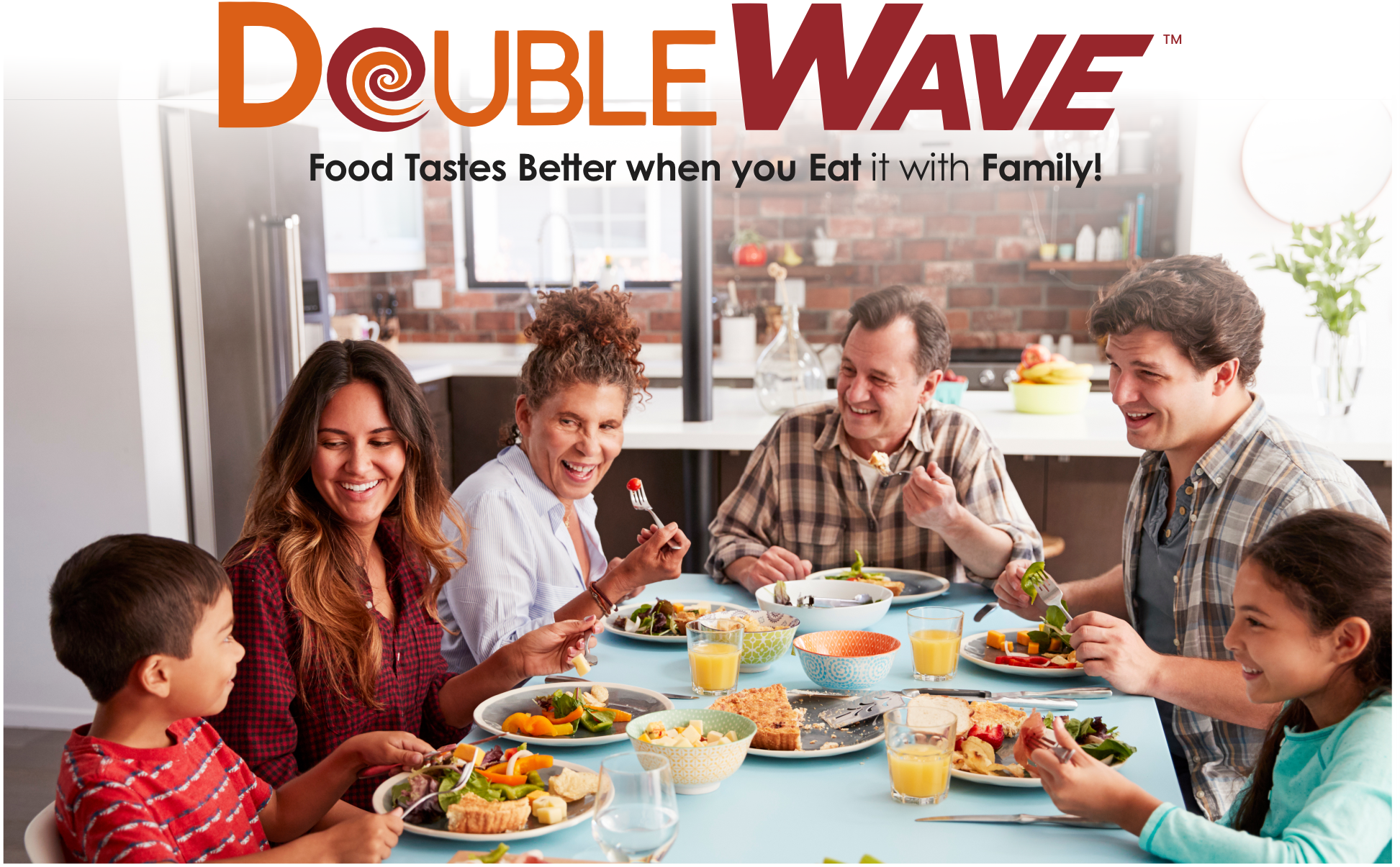 Helpful Tips: Select the right size DoubleWave™
Standard: Fits most standard microwaves 1.1 cubic feet.
Compact: Fits small compact microwaves 0.90 cubic feet.
Made in America! Your purchase supports American jobs because we are proudly made in America!
Together We Give Back! Your purchase also helps us contribute to the Big Brothers Big Sisters programs, which provide free mentor matching support to children and young adults.
Ways to engage with us:
If you would like to order a Doublewave for yourself or a loved one, simply click on the "Buy Now" link below. You can also subscribe to receive recipes or even submit a recipe to our monthly recipe contest and be entered to win a $100 gift card.