If you're looking for an easy way to make delicious, balanced meals without spending much time in the kitchen, try prepping and cooking healthy meals in the microwave! This guide will show you how to shop for, prep, and cook nutritious dishes that are ready to eat in minutes. Select nutrient-dense ingredients.When shopping for microwavable meals, make sure you're selecting ingredients with a high nutritional value. Choose lean proteins like chicken, fish, or tofu as your main base. Incorporate healthy fats and complex carbohydrates such as nuts, seeds, quinoa, barley, brown rice and whole-wheat pasta for energy and fiber. Pick low-calorie vegetables like spinach and kale to create a colorful blend of vitamins, minerals and antioxidants into your meals. With the right ingredients on hand, you can whip up delicious dishes in no time!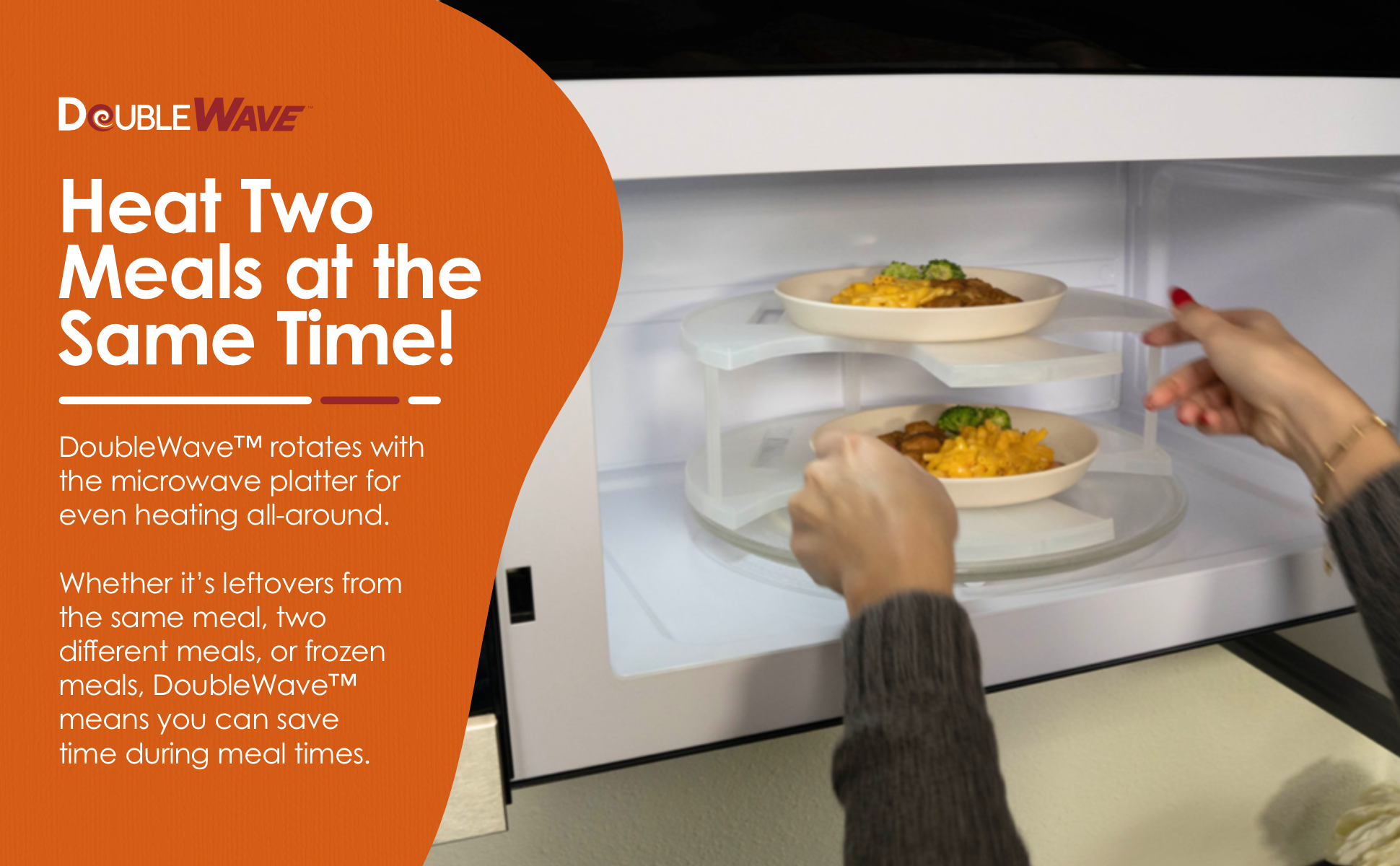 Helpful Tips: Select the right size DoubleWave™
Standard: Fits most standard microwaves 1.1 cubic feet.
Compact: Fits small compact microwaves 0.90 cubic feet.
Made in America! Your purchase supports American jobs because we are proudly made in America!
Together We Give Back! Your purchase also helps us contribute to the Big Brothers Big Sisters programs, which provide free mentor matching support to children and young adults.
Ways to engage with us:
If you would like to order a Doublewave for yourself or a loved one, simply click on the "Buy Now" link below. You can also subscribe to receive recipes or even submit a recipe to our monthly recipe contest and be entered to win a $100 gift card.