7 Reasons Why You Need a Plate Stacker For Your Microwave
Are you looking for a way to make more of your microwave? A plate stacker is the perfect solution for organizing and maximizing space in your kitchen appliance. Find out how a plate stacker can revolutionize the way you use your microwave and make life much easier. Maximize Space in Your Microwave.A plate stacker can really come in handy when you're trying to maximize space inside your microwave. Not only does it declutter and organize all of your plates, mugs, and bowls - but it also allows you to be more efficient with your time since you don't have to move or rearrange them every time you need something new. Having a plate stacker in your microwave can be an invaluable tool for organizing and getting the most out of your kitchen appliance.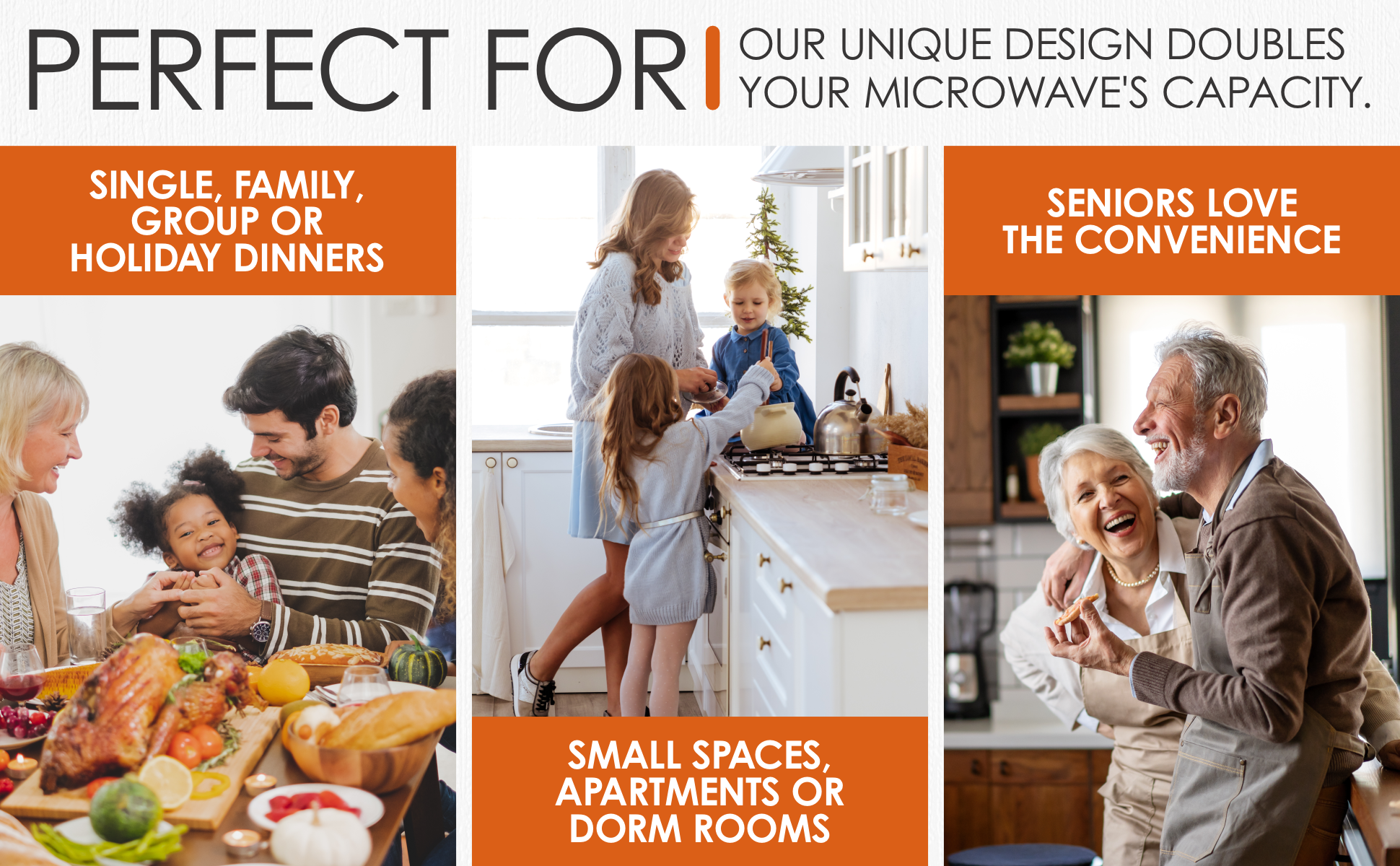 Standard: Fits most standard microwaves 1.1 cubic feet.
Compact: Fits small compact microwaves 0.90 cubic feet.
Helpful Tips: Select the right size DoubleWave™
Made in America! Your purchase supports American jobs because we are proudly made in America!
Together We Give Back! Your purchase also helps us contribute to the Big Brothers Big Sisters programs, which provide free mentor matching support to children and young adults.
Ways to engage with us:
If you would like to order a Doublewave for yourself or a loved one, simply click on the "Buy Now" link below. You can also subscribe to receive recipes or even submit a recipe to our monthly recipe contest and be entered to win a $100 gift card.